Newport Living & Lifestyles Courier 27th Edition
The first annual "It's Better to be Bad" Ball
Conjuring up the creepy, the gala will transform the event space of @topofpelham into a den of delicious debauchery for Newporters ready to cut loose and throw caution, and their dignity, to the wind.
Bring your baddest self for an evening of liberating libations and purging pretensions. This is a high style, bring bail money kind of affair, kids. Get the Uber on speed dial cause momma ain't coming to save you from this one.
Deborah Goodrich Royce does it all; Hotelier, Actress, Author
A first glance there is nothing about Deborah Goodrich Royce that would belie the colorful and varied tapestry she has woven from her life's experiences.
As an owner–along with her husband–of one of the country's most famed seaside resorts, Rhode Island's "Ocean House" her normal day is already full.  Today she breezes through the lobby in a light blue and white sundress casually greeting staff and club members prior to sitting down for our interview.  Perhaps most noticeable as we take our seats in the Veuve Clicquot "Secret Garden," is her utter lack of pretention and a sense that she has the world-her world-perfectly under control. Read more…
GHOULS & GUESTS RULE AT RAUCOUS NEWPORT PARTY Newport, RI. | October 29, 2022 If it's hot, and behind a velvet rope, then you know Newport Living & Lifestyles will be there. And if Newport Living & Lifestyles is THROWING the event, then...
Sponsorship Opportunities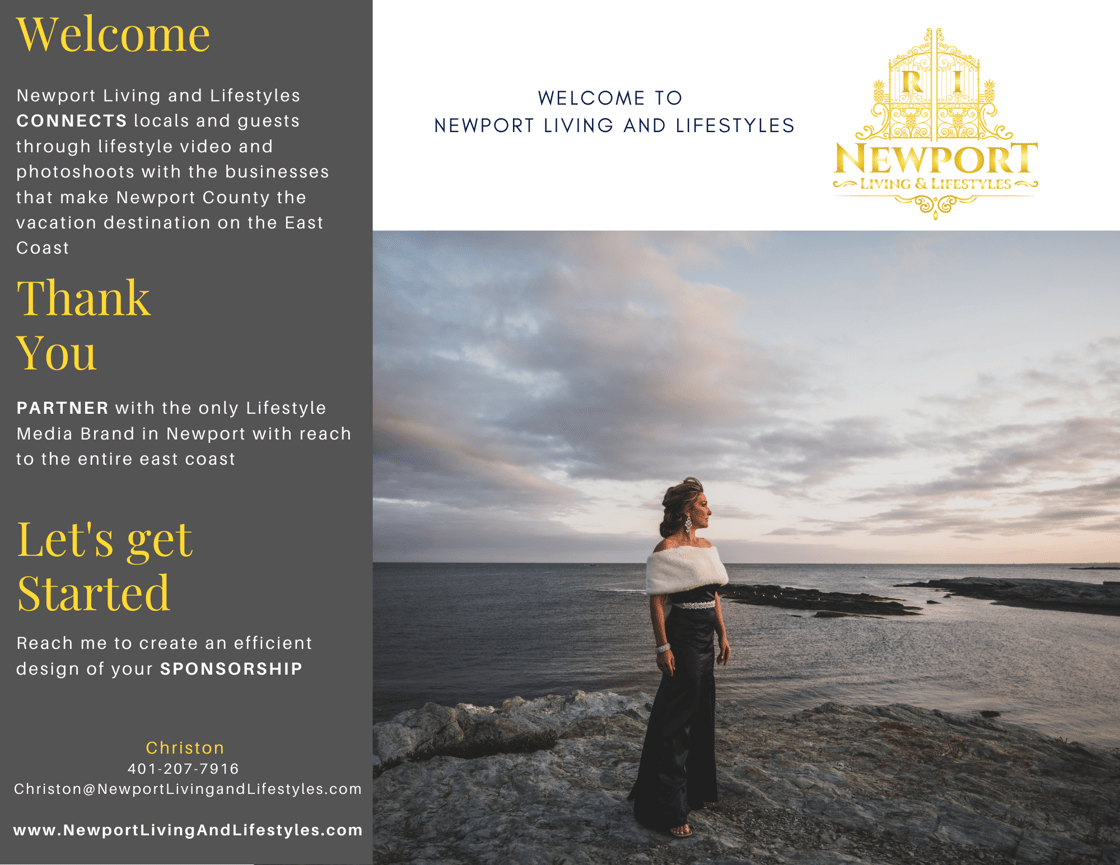 Photo Compliments of Meg Heriot
NL&L offers your business two exclusive ways 
to reach a unique audience.
____________________________
VIDEO SPONSORSHIP
When you become a video sponsor and your commercial is strategically placed on NL&L videos, your exposure to NL&L viewership has an eternal shelf life and reaches an unlimited audience.
WEBSITE SPONSORSHIP
Be on the scene as a website sponsor where your business will be seen.
____________________________
Contact me to explore the best options for your feature.
Private NL&L Facebook Groups
Newport Wealth Strategies a division of Newport Living and Lifestyles
An educational environment for people who are interested in learning how to invest short & long in the stock market. We will have speakers and discussions about how to pick and watch your stocks. * No Financial Pooling Required.
Newport Living & Lifestyles Business Owners Group
This group is designed for business owners to collaborate on a personal level their successes, struggles, pivots and triumphs.